Hey dears!
Here...I put here some photos from Michael...when he was in Bremen with us.
It was the greatest moment in my life.
Michael gave me so much. Especially he gave me strength to overcome my shyness and go to the concert on 31. May 1997.
I will never forget when he looked me in the eyes. It was so amazing.
Here are the pictures.
Here he got out of the plane. But I wasn't there because some Fans told he will not stay for long at the airport. We should go to the hotel.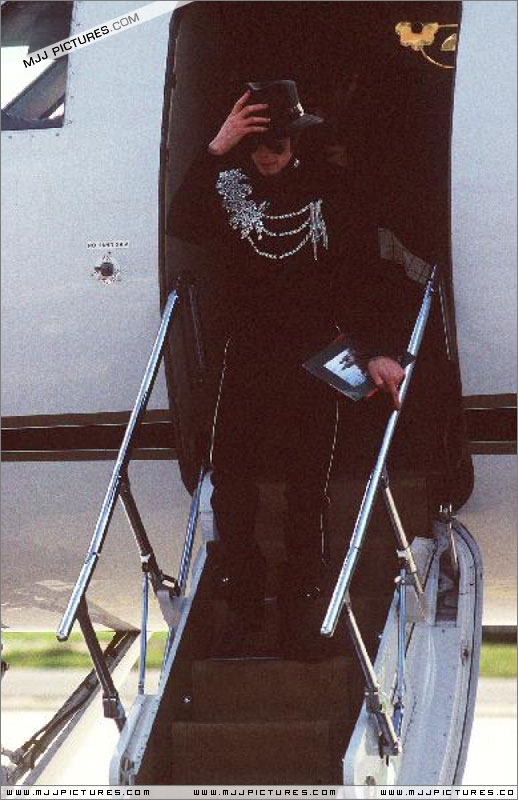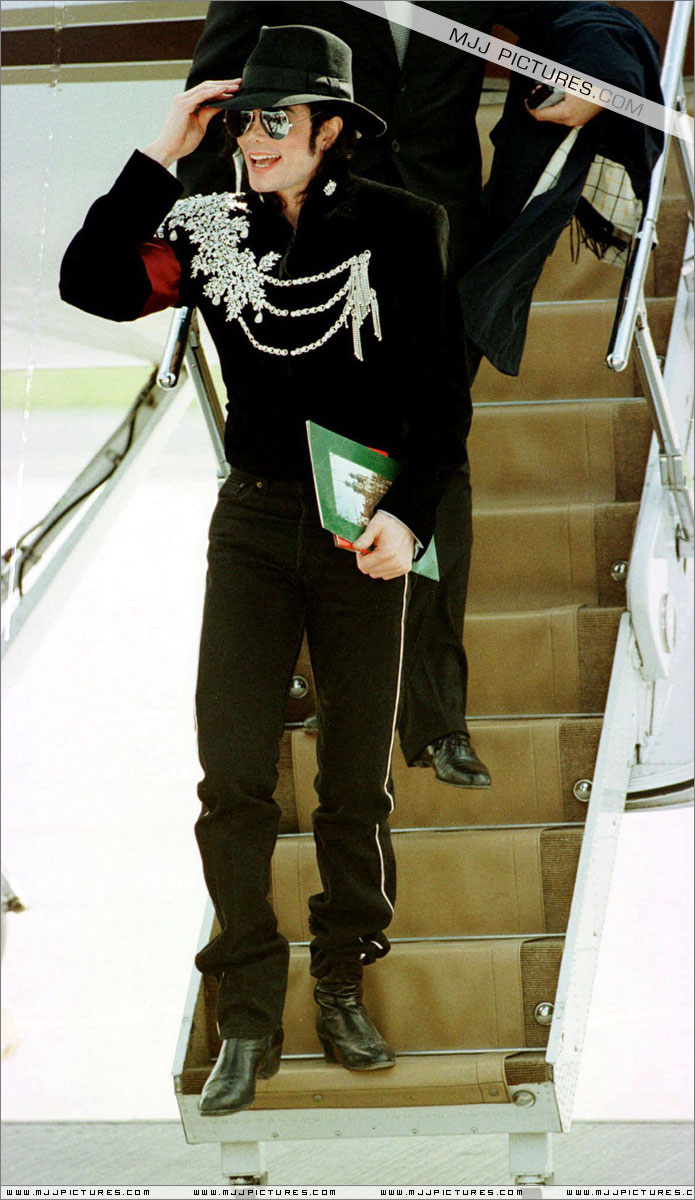 Here he greeted the Fans from the landing place :)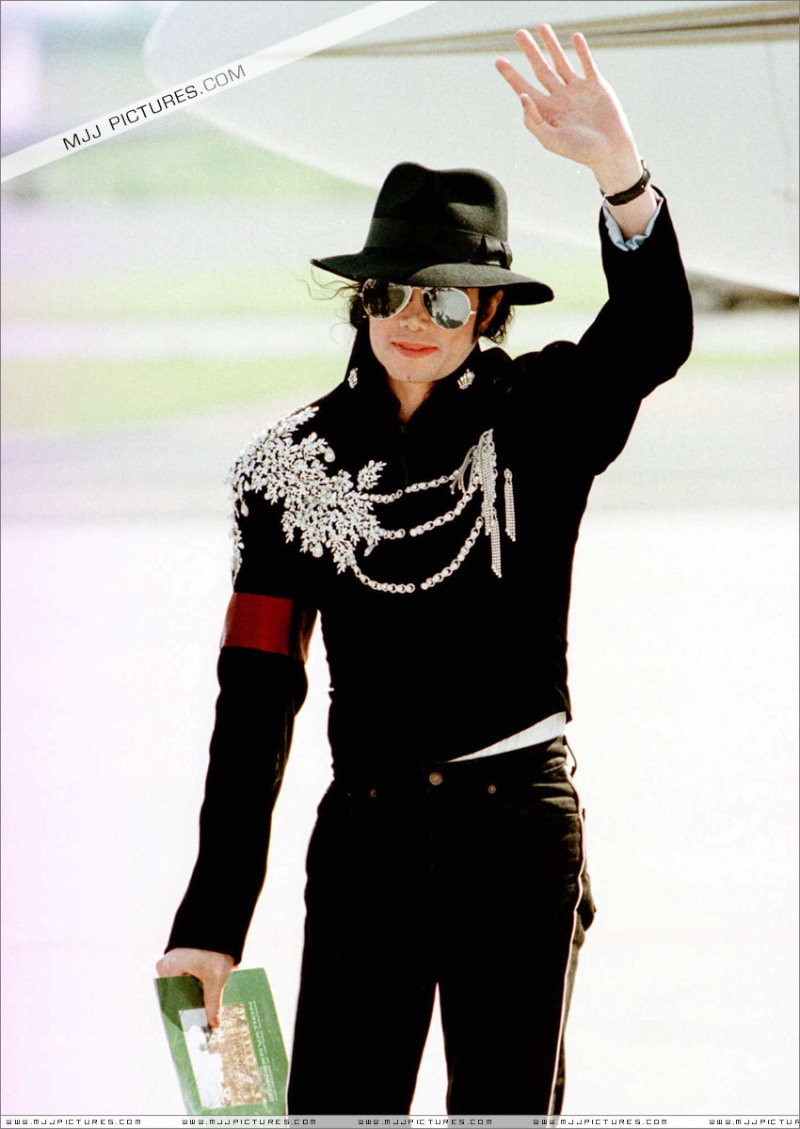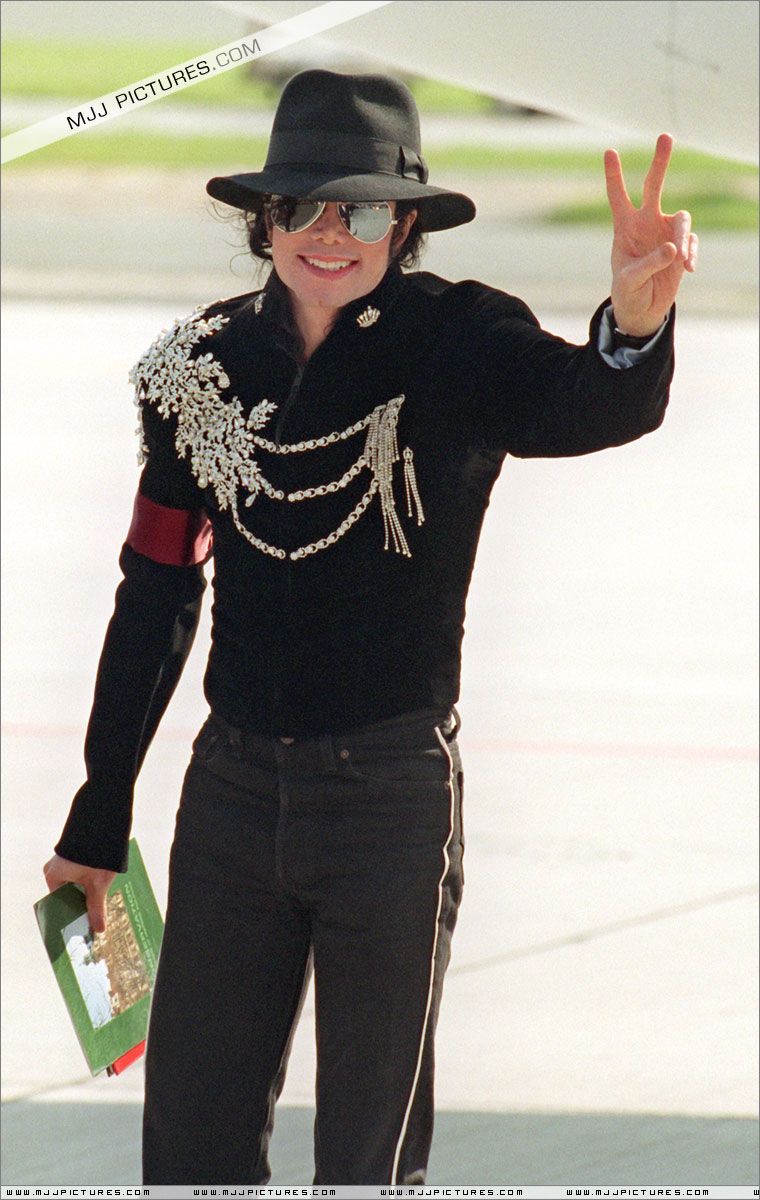 *Hihi* Here he was at the *Parkhotel* where I threw a letter to him *giggle*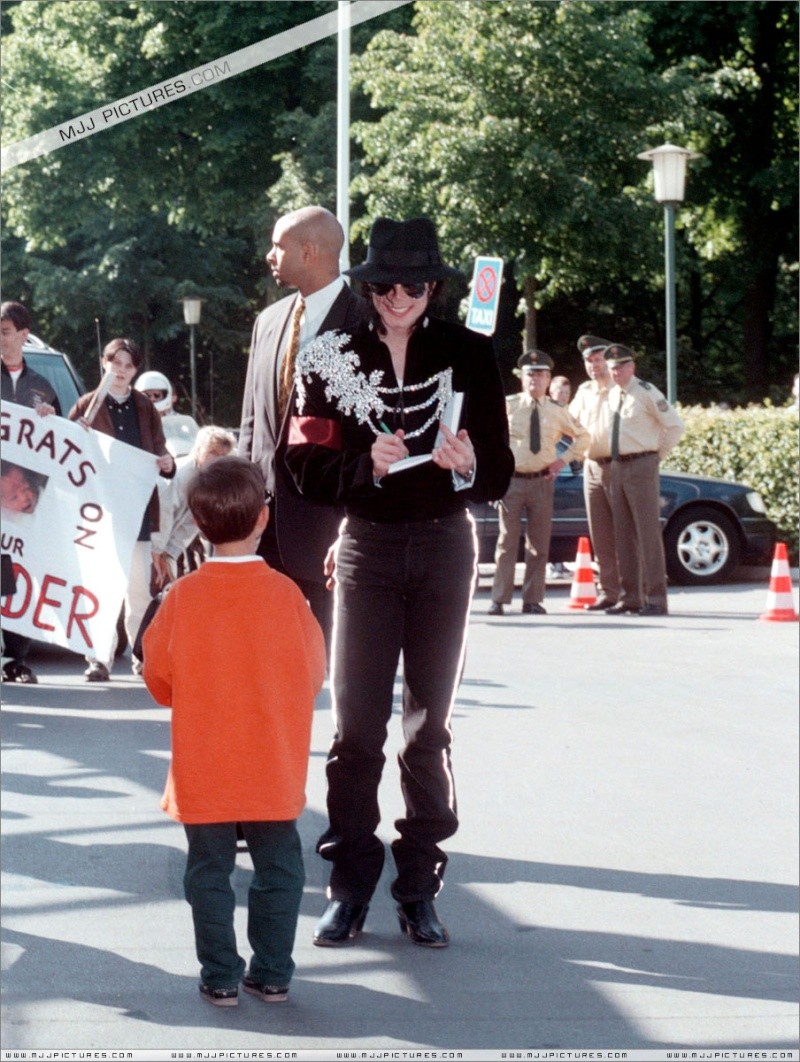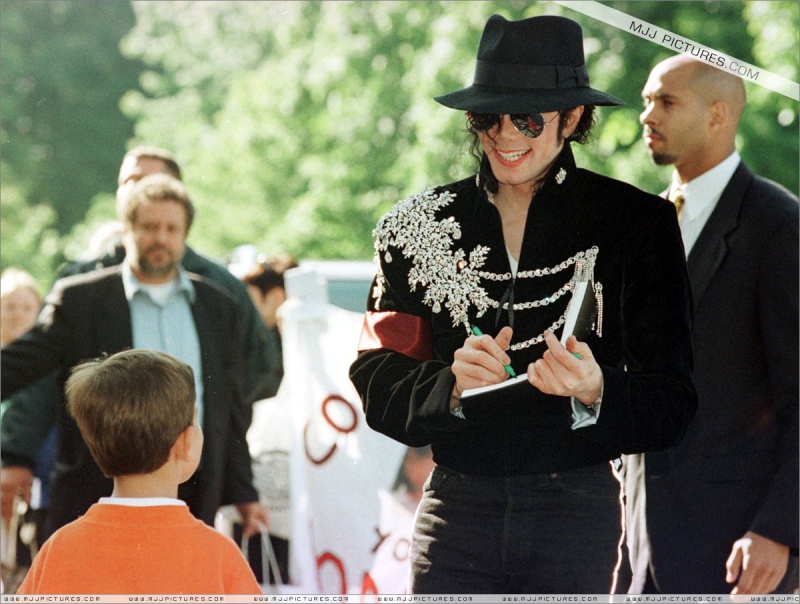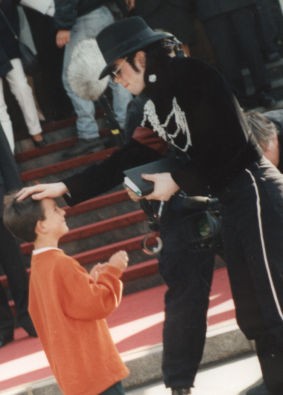 Here is Michael with our old major Henning Scherf in the city hall and he's writing in the golden book of Bremen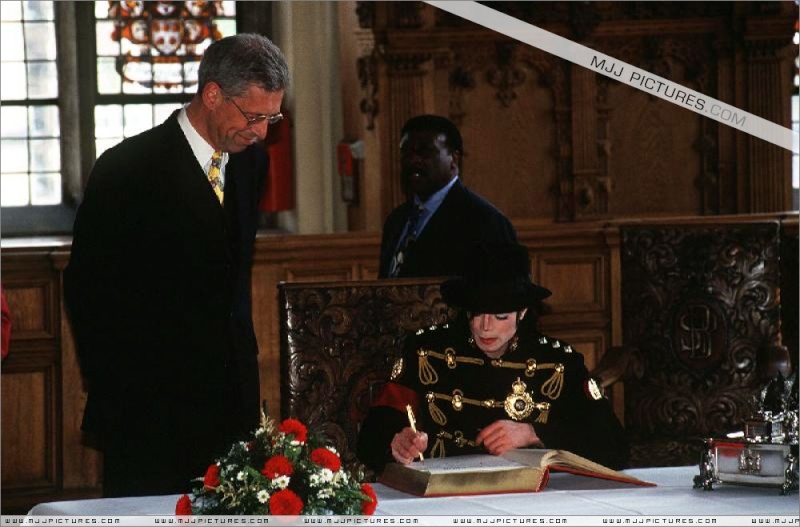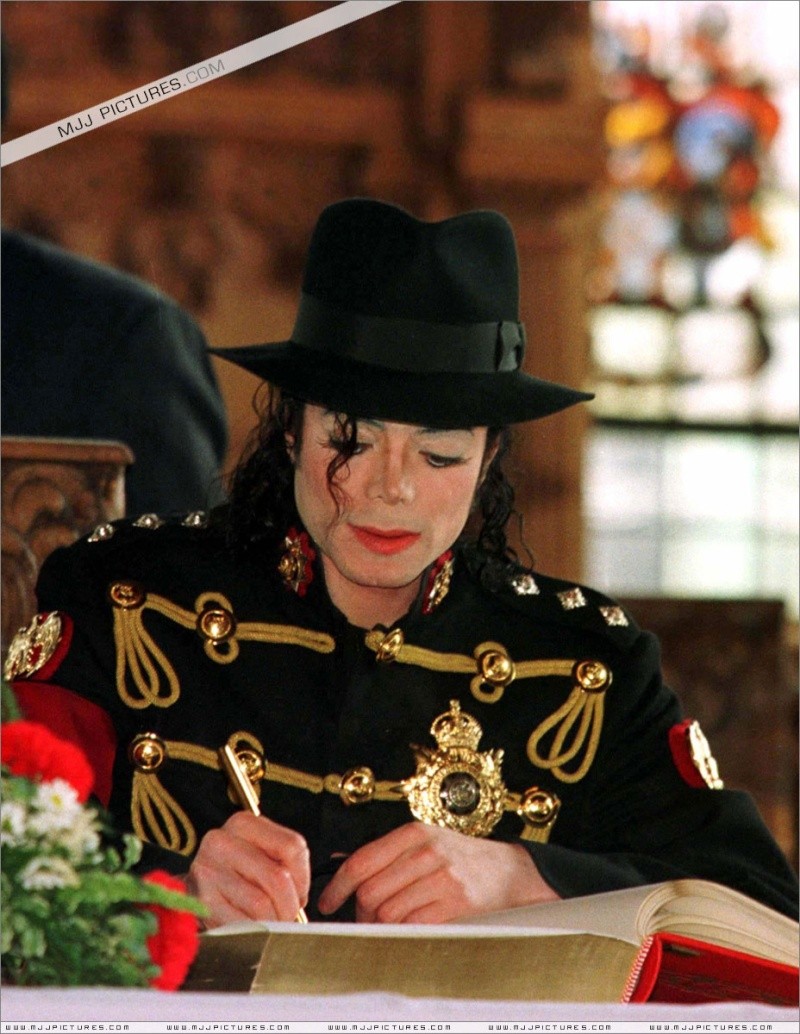 before they went out to the balcony, Michael got a present. Just take a look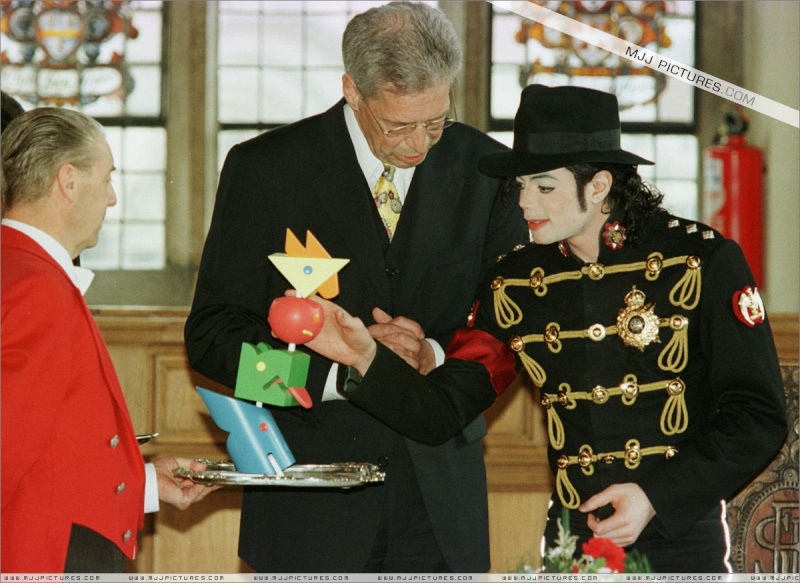 Then it go out of the balcony. He was dancing a bit "Blood on the Dancefloor" *giggle* and he was smiling a bit cheeky.
He was greeting the fans...it was before he said: *Isch liebe Disch*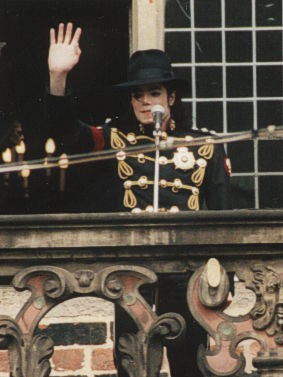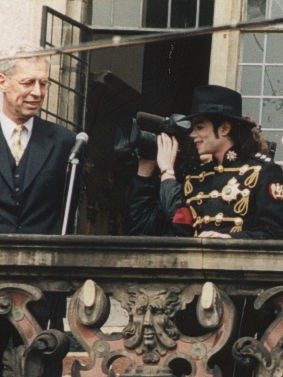 Then they went out and he wanted to see *The Bremen Town Musicians*...our major had to hold him because the platform was very shaky. *hihi*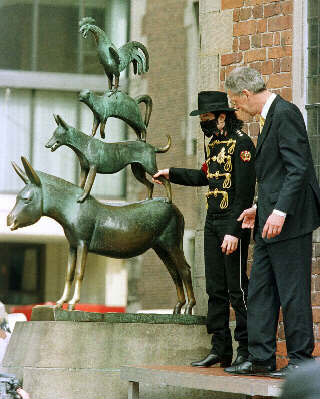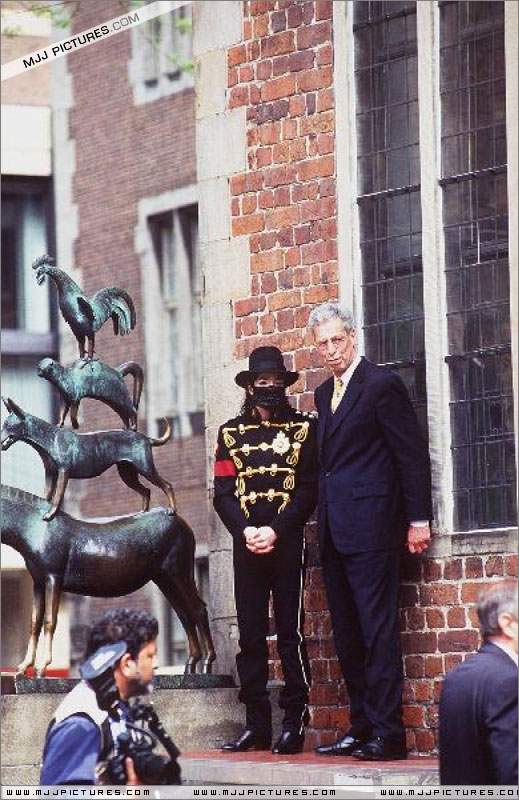 Again he was greeting the Fans...and one of them can hug him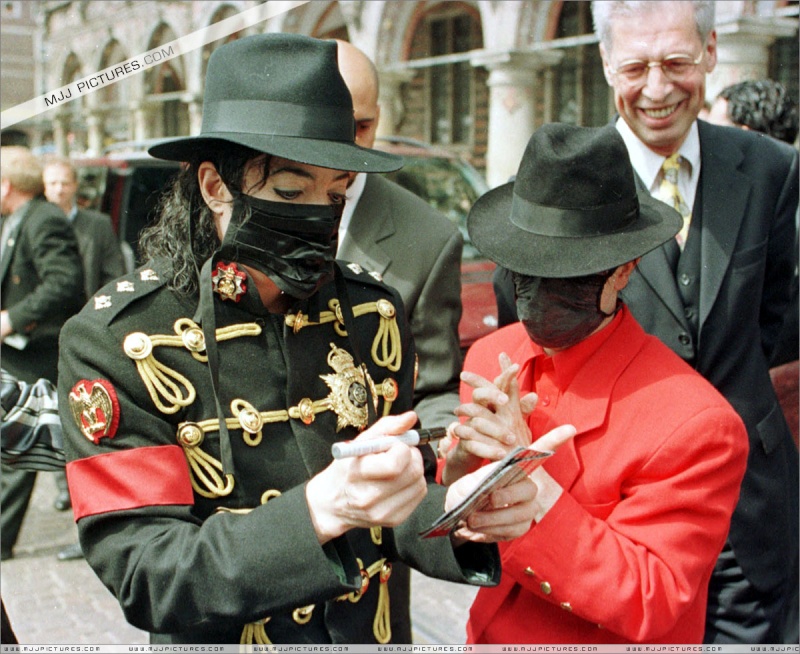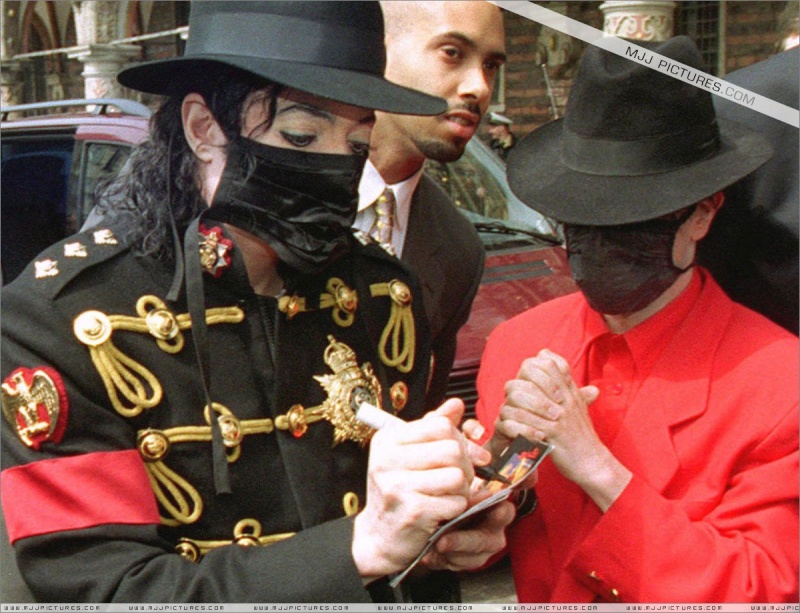 Later he came near to the barrier...so he was standing maybe 2 meters away from me and everyone was screaming... Michael Michael Michael...
I didn't know what to do...and starting calling, too. The first time it was quietly Michael then a bit louder Michael and then MICHAEL...well, then he looked at me and I had to cry.
He was...how can I say...amazing...
this were all those pictures I have from that day.
I Love you
Yours Magical
Admin




Anzahl der Beiträge

: 1517


Anmeldedatum

: 14.12.09


Alter

: 41


Ort

: Pocking- Breitwies



Hey Dears!
Here you can watch the Special of the Show "Blitz" when Michael was in Bremen. It was the most wonderful day in my life.
Part 1
Part 2
Part 3
Part 4
Part 5
My message to Michael:
"Thank you Michael for that wonderful day. Today I lost my shyness."
Kind Regards
Magical
Admin




Anzahl der Beiträge

: 1169


Anmeldedatum

: 14.12.09


Alter

: 48


Ort

: Bremen




---
Befugnisse in diesem Forum
Sie können in diesem Forum
nicht
antworten