Debbie Rowe, the ex-wife of Michael Jackson and mother of his eldest children, has amazingly effaced herself in the whole drama during the last months. At least in comparison with Jackson's family.
But a few days ago she was seen at the grave of the King of Pop. She placed herself in the cluster of fans in front of the mausoleum and tried to keep her countenance. But as a fan recognized her and embraced her, she publicly addicted herself to her feelings. For several minutes she cried bitter tears without restraint.
She is still mourning - and that absolutely sincerely and affecting, though her marriage with Michael is divorced for more than 10 years and he is already dead for 8 months now.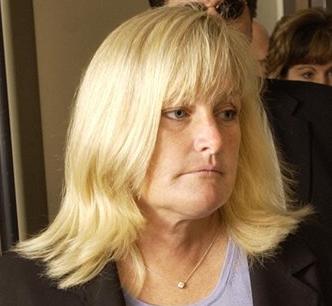 Source:
http://jamioo.com/debbie-rowe-weint-um-michael-jackson/
_________________
Admin




Anzahl der Beiträge

: 1517


Anmeldedatum

: 14.12.09


Alter

: 40


Ort

: Pocking- Breitwies





Ähnliche Themen
---
Befugnisse in diesem Forum
Sie können in diesem Forum
nicht
antworten