Jason Malachi or Michael ?????????????




(originally posted by Magical Child; Note by Guardian)
Zuletzt von Guardian am Do Jan 20, 2011 11:54 am bearbeitet; insgesamt 1-mal bearbeitet
_________________
_________________
I'm going more sick, when we'll have an puke Smiley it will be *MINE* today


Oh my Goodess ....When Michael doesn't announce himself soon we'll getting big Problems...




(originally posted by Magical Child; Note by Guardian)
_________________
Jason Malachi, the man with the beautiful and extraordinary voice - very similar to that of Michael Jackson, is behind the new songs of Michael Jackson album. This, however, says that he is a victim of fraudulent claims.
It all started as follows. In 2007 came a song called "Mamacita" out. Immediately went about the rumors that are the song of Michael Jackson should. Yet behind it hid Jason Malachi.
Now it was Jason placed on his Facebook page to talk to finally clear text, so he wrote the following:. "Hey guys I mean it's time to go to confession at last I've lied to many people, even today, but I am there. I do. I am the one, the "Breaking News", sang "Keep Your Head Up," "Monster" and "Stay". I had a license with the production company, but now the cat was let out of the bag. I apologize to all my fans and also with the MJ fans. "
However, it does according to his manager that someone should have created a fake one in the name of Jason and then desisted these rumors. Jason would like to let everyone know that he did not sing those songs. Whoever created this Facebook page, which is pretty sneaky and should have a good lawyer.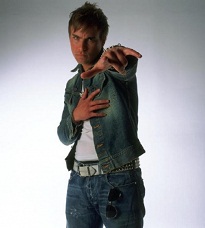 OH my GOD Source :
http://blackbeats.fm/news_comments/newsID_4630/Steckt_Jason_Malachi_hinter_neuen_Jackson_Songs_.html
_________________
Good Morning,
I got the part, so listen in on phone and was quite stunned about these similar voices sound that only certain songs, Magical, the later talks yesterday also said it is even more clearly: namely, on slower songs such as ballads. As you can see that the voice is darker. In the fast song hardly recognize it.
However, this kind of very very mean and a fraud on the fans. I do not think the site is fake. Which is "only" has become hot because the truth has come to light or even get ahead will slow down and they wanted to deny everything, of course.
The question is really: how long will this story before we went into the trap? I assume not, since that very, very, very many songs by Michael, but after this revelation doubt make wide, in how many albums we have heard about Jason Malachi already.
Kind Regards
Guardian
_________________

---
Befugnisse in diesem Forum
Sie können in diesem Forum
nicht
antworten